Programs
Scope of the Committee: To formulate and present a series of monthly continuing legal educational programs of interest to the broad spectrum of the Association's membership, and to make recommendations with respect thereto to the Board of Directors.
Michael Johnson, Co-Chair
Jenny Lee, ​Co-Chair
Willkie Farr & Gallagher LLP
Fay Kuplun & Marcin LLP
787 Seventh Avenue
150 Broadway, Suite 702
New York, NY 10019
New York, NY 10038
1.212.728.8137
1.212.619.6000 Ext. 205
mjohnson1@willkie.com
jlee@fkmiplaw.com
Board Liaison Colman Ragan

Members: Elana Araj, Andrew Berks, David Bomzer, Mark Bloomberg, Ronald Coleman, Patrice Jean, Sarah Prutzman, Robert Rando, John Resek, Diane Santos, Cindy Shu, William Thomashower, Christine Willgoos, Thomas Vetter, Margaret Welsh

---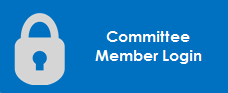 Committee members have access to view materials, e-mail fellow members, and participate in the discussion board.
---