NYIPLA Annual Meeting
---
Our Annual Meeting will be held at The Union League Club on Thursday, May 19, 2022
and will bring together innovators and professionals from the judiciary,
academia, corporate counsel, and leaders in the IP community.
Sponsorship opportunities are available and can be viewed HERE.
*Registration for Annual Meetings is required and free for members. Click HERE to register.
---
Program Schedule & Materials
5:00 PM - 6:00 PM
*Annual Meeting of Members
6:00 PM - 6:30 PM
Board Meeting
6:00 PM - 7:00 PM - Cocktail Reception Lincoln Hall
7:00 PM - 9:00 PM Dinner Lincoln Hall
-----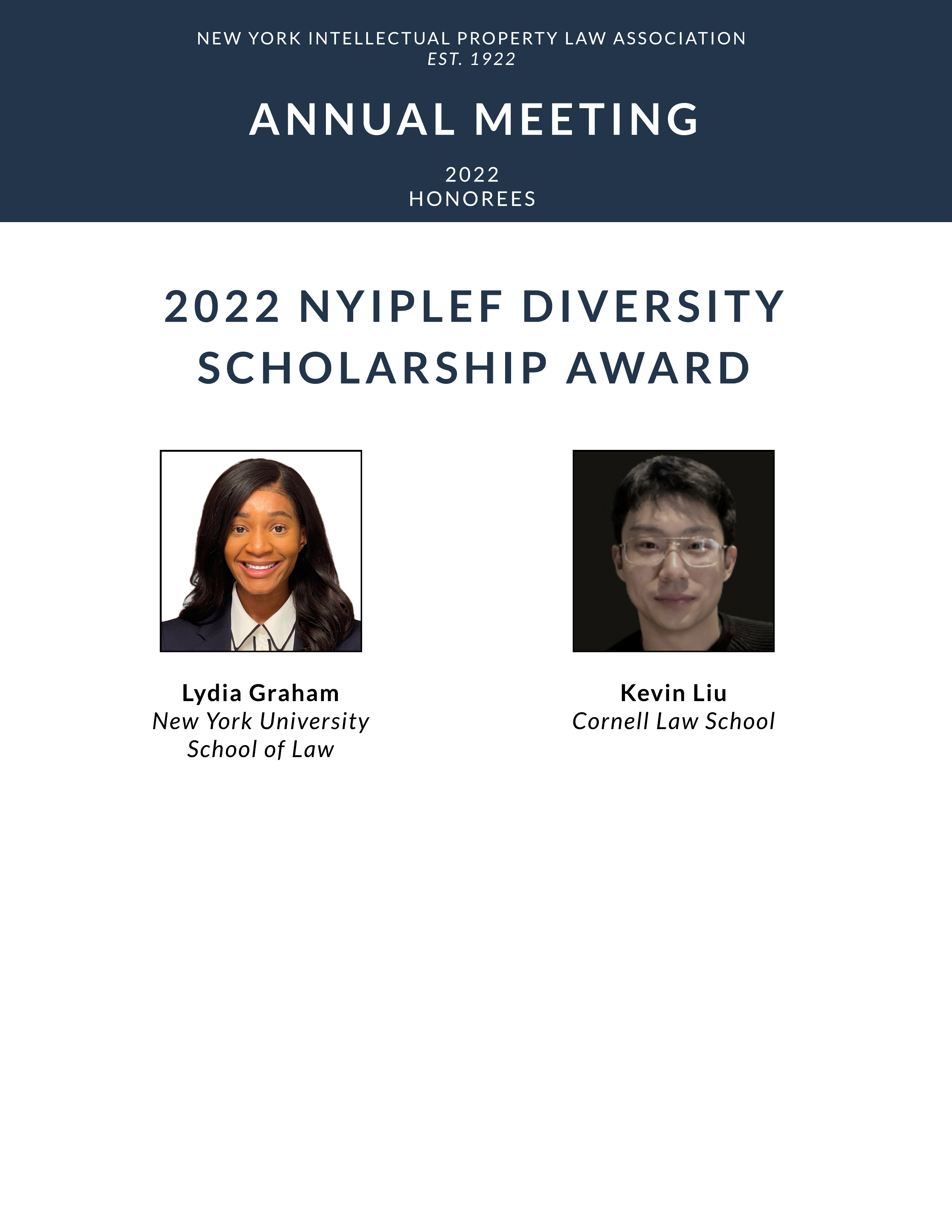 Annual Meeting Journal